What To Eat During That Time Of The Month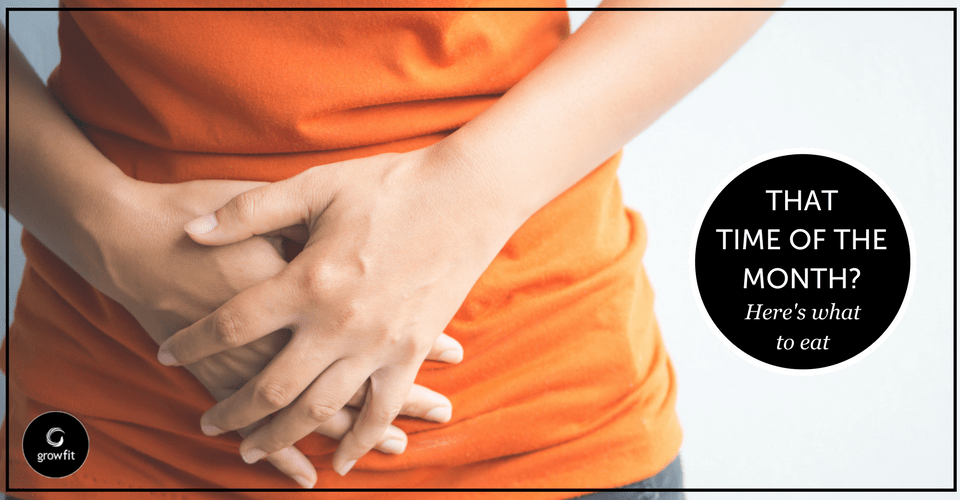 What To Eat During That Time Of The Month
Short of giving birth, possibly the most physically painful time for a woman is during her period. Cramps, cravings, headaches, bloating – the list of ailments go on and on! Every. Single. Month. Unfortunately, there's no way around it.
We women all know the temptation to ditch our routine eating habits and reach for a bag of chips or cupcakes when we are on our period. Sugar and fat might make you feel better, but let's face it, it offers only temporary relief. When your body is already feeling out of it, it is important to eat well and treat it right, not trick it with junk food.
Here are a few healthy foods that you should be reaching out for instead. Maybe the knowledge that you are eating right during your time of the month might just lift your mood and ease those cramps?
Yogurt: A study published in the Archives of Internal Medicine says that eating foods rich in calcium and vitamin D may help reduce PMS. Yogurt is a great source of calcium and the bacteria present in it also help in promoting healthy digestion during your time of the month.
Salmon: Salmon is an important source of Omega-3 fatty acid which is known to play a role in relaxing the muscles and nerves. Eating salmon can help ease your cramps and steady the mood swings. If you are not a fan of fish, no fear. Walnuts, chia seeds, and avocado are alternative sources of Omega-3 fatty acids.
Bananas: Bananas are high in potassium and vitamin B6. Potassium helps regulate blood pressure and send oxygen to your brain, boosting your mood. Other vitamins together also help regulate bowel movements which many women struggle with during their periods and eases bloating as a plus.
Broccoli: Broccoli carries 91 percent water by weight, which makes it ideal for eliminating bloating along with puffiness, fatigue, and gas during your period. It also is a rich source of calcium, magnesium, vitamin B6, vitamin E, and fibre – all useful nutrients to ease PMS symptoms. When you are menstruating, you also lose a lot of iron in your blood. Broccoli is filled with iron and eating it will help you replenish your body's iron reserves.
Dark Chocolate: Sugar is a big no-no to binge on during your period, but dark chocolate contains magnesium and anti-oxidants along with very little sugar. It can help reduce mood swings and stimulate the production of serotonin, otherwise known as the 'happy hormone', which keeps you cheerful during your time of the month (or any other time too)! Psst… Our Almond Keto Dark Chocolate Bar is perfect to get your happy dose of dark chocolate, with no added sugar.
Whole Grains: White rice and bread can leave you feeling fatigued and sluggish. Trade them for whole grain alternatives like brown rice instead. Whole grains are a good source of magnesium which can reduce muscle tension and ease those tummy cramps. The best thing about whole grains is that they are full of fibre, so they keep you feeling fuller longer, as well as help regulate your bowel movements. In Bangalore, you can replace your regular greasy canteen food with a healthier Whole Grain Lunch Thali, which will keep you healthy all through the month while helping you manage your weight.
Red Meat and Leafy Greens: Like we mentioned earlier, your iron levels drop when you have your period as your body is losing blood. This can cause you to feel light-headed and tired. Red meat can help you replace that iron. Go on and have some steak! If you are vegetarian, you can eat green leafy veggies like spinach, kale, and beans which are also chock-full of iron.
Oats: Your time of the month brings with it a degree of mental and physical stress. Oats contain magnesium which can prevent moodiness, help you sleep and increase your energy. It is also a great source of dietary zinc, useful for women who have painful periods. A delicious oats breakfast can do wonders!
And now you know what to eat during periods to make those few days a little more bearable. These are not complete cures for your period and your body will definitely take time to respond. However, if you maintain your diet for a few months by incorporating the above foods before and after your period, gradually you'll notice a lessening of both the pain and the usual irritation!
---
Looking for healthy foods and ingredients to power up your diet? Check out our online store!