The Benefits of a Nutritious Smoothie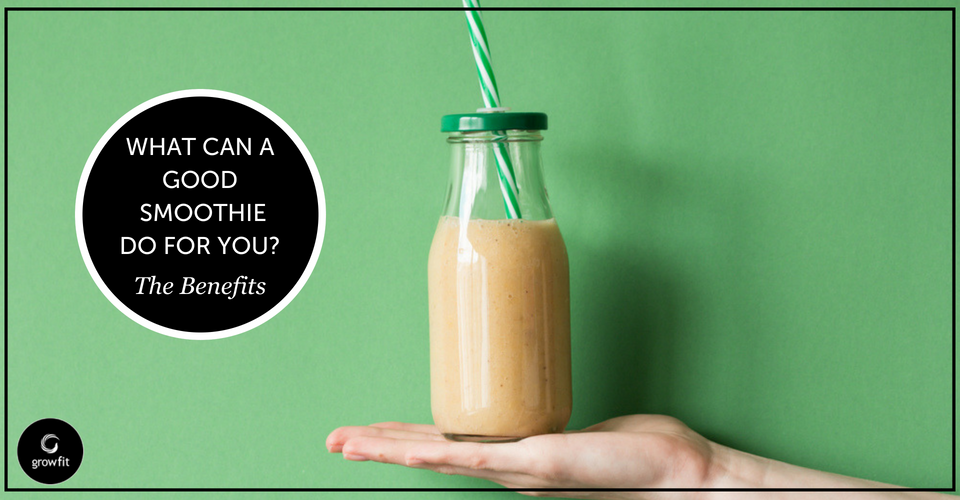 The Benefits of a Nutritious Smoothie
In the olden days, people grew their own vegetables and crops. They used to eat fresh food on a daily basis, thanks to having the time as well as lifestyle's suitable for doing so. However, in today's world, what has somehow started counting the most is making it on time for that meeting with a client or rushing to catch that train or even typing madly to finish that email before anything else. Being healthy ranks second on the list, and sometimes even third or fourth for some people – those who usually don't think twice to compromise on eating a full, healthy meal if it means their professional goals are fulfilled.
Of course, that is understandable. It is only natural to want to be good at what you do – but not at the cost of your health!
Given a chance, every single person would want to be fit and live a healthy life. The key to this is one major thing – the type of nutrition you are getting. If you are busy, there may be cases where you have to skip a meal or grab a quick burger from that fast food joint. Once or twice is fine, but always? That will play havoc with your health. Here's where the option of a smoothie comes in – something which you can sip on the go and which is filled with the nutrition so that you don't have to pollute your insides with junk food!
Let's see some benefits of what a good smoothie can do for you:
1. BURNS FAT
Smoothies which are low carb and contain a mix of healthy fats, fiber, and protein can promote fat loss. Those with berries offer an extra advantage, as the flavonoids in berries help fight weight gain.
2. HYDRATES
Can't stomach 6-8 glasses of water a day? A smoothie which is nut milk or water-based will do half the job with just one serving. A lot more hydrating than your daily dose of coffee!
3. REDUCES YOUR CRAVINGS
Having a protein-rich low-carb smoothie in the morning can help keep your appetite in check and cut those pesky hunger pangs for hours.
4. ANTIOXIDANT-RICH
Smoothies containing chia seeds and berries are filled with antioxidants which can help prevent heart conditions, cancer, and other diseases. Plus, chia seeds also boost your metabolism!
5. BETTER DIGESTION
As smoothies are fluids, they allow the body to digest them easily and absorb nutrients faster.
6. BALANCES HORMONES
One of the lesser benefits of drinking healthy smoothies includes the ability to balance out your hormones with the right ingredients – and this is great news if you're female! The healthy fats like MCT oil in smoothies helps to do this effectively.
To sum up the benefits, a smoothie can give your body a total detox by optimizing digestion and boosting your immunity, giving you improved sleep and higher energy.
Smoothies which are low-carb can also be great for people who are on a keto diet or who need to be on a low-carb diet due to certain medical conditions like diabetes or PCOS. It eliminates the bother of carefully calculating what you eat and still gives you the nutrition of a full, healthy meal. Does this convince you of how beneficial a smoothie can be?
If you are looking to effectively burn fat and get the best nutrition at the same time, try our Ultra Low Carb Meal Replacement Smoothie. Formulated with extensive R&D and having very few carbs, this smoothie:
– Is freeze-dried to give it a longer shelf-life
– Contains bits of real fruit/dark chocolate/almonds to enhance the taste, making it all the more delicious
– Contains white bean kidney extract to reduce carb cravings and stabilize blood sugar
– Contains healthy fats like MCT oil and fresh cream which both enhance the taste and are good for a keto diet
– Is rich in anti-oxidants like green tea
– Is multi-use – can also be used to make desserts such as ice-creams, cake bases, and slushies.
– Available in 4 exciting flavors – Strawberry, Kesar-Badam, Mocha, and Vanilla!
---
Follow us on Instagram, Twitter and Facebook. Head to our online store to order your Ultra Low Carb Meal Replacement Smoothie today!