Recipe: Ancient Grain Low-Carb Pancakes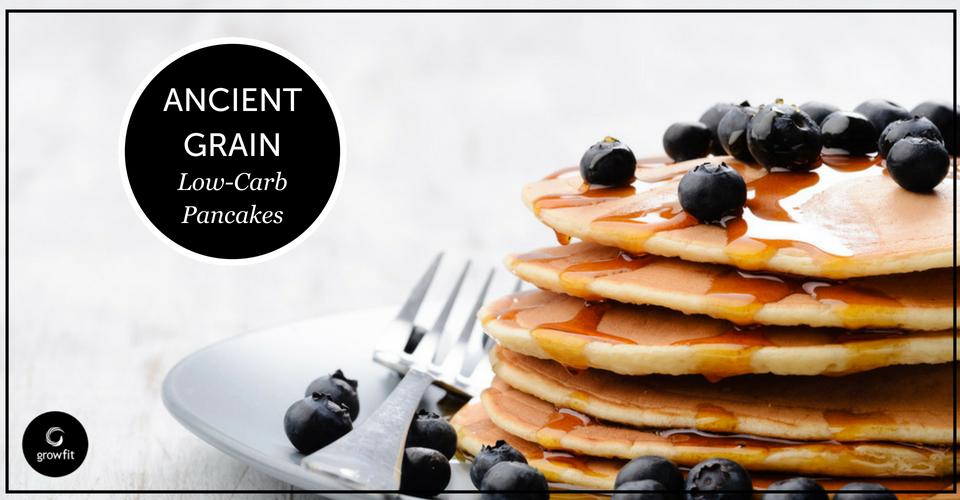 Recipe: Ancient Grain Low-Carb Pancakes
A recipe for some delicious pancakes using ancient grain low-carb flour – An organic treat!
Who doesn't love pancakes for breakfast? In fact, any time of the day? Well, the good news is that we have a healthy recipe for you to indulge in….guilt-free! 
100 gms Ancient Grain Flour
1 tsp Baking Powder
1/4 tsp Salt
200 ml (1 cup) Milk (At room temperature)
2 tbsp Butter (Melted)
1 tbsp Sugar
2 tsp Vanilla Essence
Beat the eggs in a bowl.

In a separate bowl, mix and sift the flour, baking powder and salt twice.

Whisk all the ingredients together in a deep bowl till it is a smooth batter with no lumps. Do not overmix.

Leave it to rest for 20 to 30 minutes.

Heat a non-stick tava (griddle) and pour 1 ladle of batter on to the pan. Do not spread the batter (it will spread on its own)

Heat on medium heat for 2 minutes till bubbles form on the top and the base is golden brown. Then flip it over and cook on low heat for 2 more minutes till that side is also golden brown

Serve with honey/ maple syrup/ chocolate syrup/ ice cream or fruit.
Note: You can try substituting milk with buttermilk too, for lighter, tender pancakes.
Also, get our Ancient Grain Low Carb Atta here. Make the switch today and live a whole lot healthier!