New to eating for health?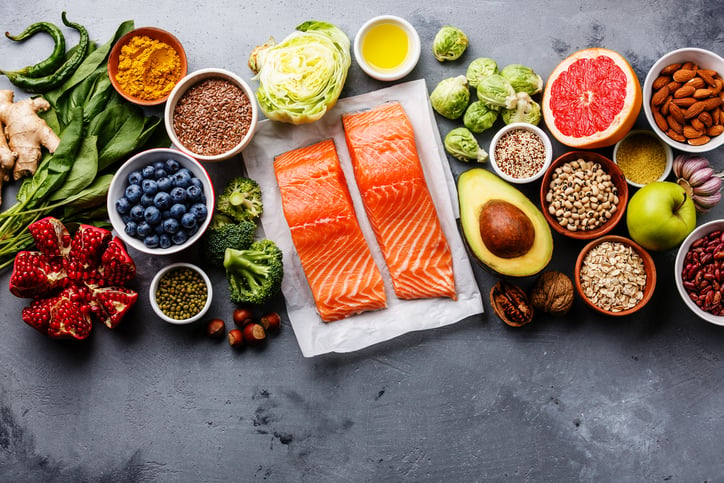 New to eating for health?
Intermittent Fasting for Weight Loss
A lot of people abstain from food for the purpose of losing weight. If you've heard about intermittent fasting for weight loss, it's a popular eating pattern where you fast for a certain number of hours or days in a week depending on what you can tolerate.
What is Intermittent Fasting?
Intermittent fasting (IF) is a dietary pattern where you alternate between periods of food restriction and eating. Unlike forgetting to eat your meals, intermittent fasting is purposeful. People do it to intentionally restrict calories and put their bodies in a fat-burning mode.
Aside from weight loss, intermittent fasting has many therapeutic benefits, including decreased blood sugar levels, blood pressure, and triglycerides. There are different IF timing schedules that you can take advantage of, which we'll be getting into in a while.
How Can Intermittent Fasting Help With Weight Loss?
Here's how intermittent fasting for weight loss works: By limiting the number of hours you eat, intermittent fasting naturally puts you in a calorie deficit. One of the ways to lose weight is to eat fewer calories than you burn.
If you've ever tracked calories in the past — and you should know that calories aren't everything, especially when it comes to long-term weight loss — you understand that it takes effort and can increase psychological stress.
What's great about intermittent fasting is that it reduces your calorie intake for the day without you needing to count anything. This makes it a better alternative to calorie-restricted diets.
Another way intermittent fasting works for weight loss is by depleting glycogen (the stored form of glucose) in your liver cells. When glycogen gets depleted, your body metabolizes fat for energy. This is why, if you're already on the keto diet, incorporating a fast will help you maintain ketosis or reach it faster if you've had a carb-up day.
Intermittent fasting may also help you lose weight by suppressing your appetite. In one study, researchers found that participants who fasted for 18 hours a day had lower levels of ghrelin, the hunger hormone.
During a fast, your body usually enters a fat-burning state after 16-18 hours, which falls under the second stage of fasting.
Let's discuss how to do intermittent fasting in a way that helps you get the best possible results. Follow these tips:
 

IF and Keto
Being fat-adapted, meaning that your body has successfully adjusted to burning fat for fuel, makes it easier for you to undergo a fast. In contrast, people who aren't fat-adapted tend to experience intense cravings and tiredness while fasting.
To reach a fat-adapted state, limit your carbs to 50 grams a day and increase your dietary fat. Incorporating regular exercise will also help. You can expect to achieve this state in as little as four weeks after you've entered ketosis.
Stay hydrated but avoid drinks that contain calories.
Properly hydrating yourself is one of the keys for a successful fast. This is especially true for those who exercise regularly and during warm and humid weather. Dehydration negatively affects your physical and mental performance.
Aside from water, other drinks that won't break a fast include plain coffee, tea, and one teaspoon of apple cider vinegar mixed in water. In general, beverages that don't contain any calories are fast-friendly.