Best Diet Delivered – The only fully customizable meal subscription plan in Bangalore & India!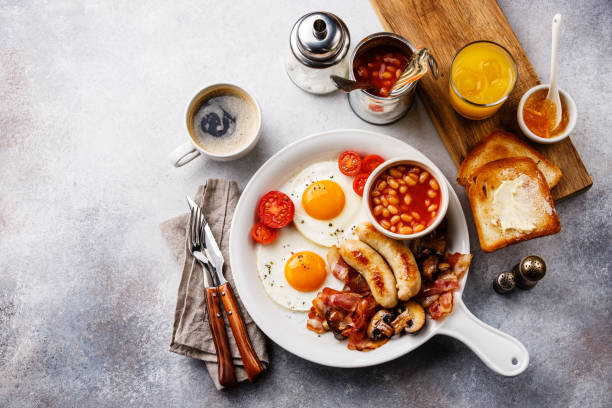 Best Diet Delivered – The only fully customizable meal subscription plan in Bangalore & India!
Struggling to get perfectly customized food for all your needs?
No time to cook but want guaranteed fresh and healthy meals?
We have all been through it and it is completely okay!
Wholesome nutritious meals are difficult to find in a fast-paced metropolitan city like Bangalore, receiving nutritionally balanced meals is quite a task because of the large fast food consumption and increasing unhealthy binging.
The city has always been known for having a busy and hectic work life. With work stress there is consumption of excessive unhealthy food, making everything worse for us altogether. Hence, leading to increasing health issues like Diabetes, Obesity, PCOS and other metabolic conditions that we never taught would ever have in turn taking a toll on our overall health. But it is never too late to reverse complications and fight these diseases away. We have the perfect personalized meal plan for you without compromising on nutritious food and keeping in mind the health concern.
At Growfit we have easily accessible, healthy custom-made food to your ultimate rescue. It not only saves your time and energy, but also provides you with fresh, tasty, nutrition filled food without doing any prep.
Why take up the Meal Subscription Plans?
Nutrition dense meals- absolutely fresh ingredients used
Customizable as per your preferences
Helps track calories, micros and macros on every meal you receive
Serving a variety of diets to try out like Low-carb/ Keto Diet, High Protein, Sattvic diet, Diabetic Friendly Diet and Weight Loss Diet.
Free Nutritionist Consultation and regular wellness follow ups
Just try it out. 100% Satisfaction Guarantee. 
We deliver to: A F Station Yelahanka, Adugodi, Agara, Agram, Air Force Hospital, Amruthahalli, Anandnagar Bangalore, Anekal, Anjanapura, Arabic College, Ashoknagar Bangalore, Attibele, Attur, Austin Town, Avathi, B Sk II Stage, BSF Campus Yelahanka, Bagalgunte, Bagalur Bangalore, Banashankari III Stage, Banashankari, Banaswadi, Bandikodigehalli, Bangalore Bazaar, Bangalore City, Bangalore Corporation Building, Bangalore Dist Offices Bldg, Bangalore G P O, Bangalore International Airport, Bangalore Sub Foreign Post, Bannerghatta Road, Bannerghatta, Bapagrama, Basavanagudi, Basaveshwaranagar, Begur, Bellandur, Benson Town, Bestamaranahalli, Bettahalsur, Bhattarahalli, Bidaraguppe, Bidrahalli, Bnagalore Viswavidalaya, Bolare, Bommanahalli Bangalore, Bommasandra Industrial Estate, Byagadadenahalli, Byatarayanapura, C V Raman Nagar, CMM Court Complex, CMP Centre And School, CRPF Campus Yelahanka, Carmelram, Chamarajasagara, Chamrajpet Bangalore, Chandapura, Chandapura, Chandra Lay Out, Chickpet, Chikkabidarkal, Chikkajala, Chikkalasandra, Chikkanahalli, Chudenapura, Chunchanakuppe, Dasanapura, Dasarahalli Srinagar, Deepanjalinagar, Devanagundi, Devasandra, Dharmaram College, Doddagubbi, Doddajala, Doddakallasandra, Doddanekkundi, Domlur, Dommasandra, Doorvaninagar, Dr Ambedkar Veedhi, Dr Shivarama Karanth Nagar, EPIP, Electronics City, Fraser Town, G K V K, Gaviopuram Extension, Gayathrinagar, Girinagar Bangalore, Gottigere, Governmemnt Electric Factory, Guddanahalli, Gunjur, H A Farm, H A L II Stage, H K P Road, HSR Layout, Hampinagar, Handenahalli, Haragadde, Hebbal Kempapura, Hennagara, Herohalli, HighCourt, Hoodi, Horamavu, Hulimangala, Hulimavu, Hulsur Bazaar, Hunasamaranahalli, ISRO Anthariksha Bhavan, Indalavadi, Indiranagar Bangalore, Industrial Estate Bangalore, J C Nagar, J P Nagar, JP Nagar III Phase, JP Nagar VIII phase, Jakkur, Jalahalli East, Jalahalli West, Jalahalli, Jalavayuvihar, Jayamahal Road, Jayanagar West, Jayanagar, Jayangar III Block, Jeevanbhimanagar, Jigani, K G Road, K H B Colony, Kadabagere, Kadugodi Extention SO, Kadugodi, Kallubalu, Kalyananagar, Kamakshipalya, Kannamangala, Kannur, Kathriguppe, Kodigehalli, Kodigehalli, Konanakunte, Koramangala I Block, Koramangala VI Bk, Koramangala, Kothanur, Krishnarajapuram R S, Krishnarajapuram, Kugur, Kumaraswamy Layout, Kumbalagodu, Kumbalgodu Gollahalli, Kundalahalli, Laggere, Legislators Home, Lingarajapuram, Madanayakanahalli, Madhavan Park, Madivala, Magadi Road, Mahadevapura, Mahalakshmipuram Layout, Mahatma Gandhi Road, Mallathahalli, Malleswaram West, Malleswaram, Marathahalli Colony, Marsur, Maruthi Sevanagar, Mathikere, Mavalli, Mayasandra, Medimallasandra, Mico Layout, Mount St Joseph, Msrit, Mundur, Museum Road, Muthanallur, Muthusandra, NAL, Nagarbhavi, Nagasandra Bangalore, Nandinilayout, Nayandahalli, Nelakadiranahalli, Neralur, Neriga, New Thippasandra, P&T Col Kavalbyrasandra, Padmanabhnagar, Palace Guttahalli, Pampamahakavi Road, Panathur, Peenya Dasarahalli, Peenya I Stage, Peenya Small Industries, R M V Extension II Stage, R T Nagar, Ragihalli, Rajajinagar IVth Block, Rajajinagar, Rajanakunte, Rajarajeshwarinagar, Rajbhavan Bangalore, Ramamurthy Nagar, Rameshnagar, Ramohalli, Richmond Town, Rv Niketan, Sadashivanagar, Sahakaranagar P O, Samandur, Sampangiramnagar, Sarjapura, Science Institute, Seshadripuram, Shanthinagar, Sidihoskote, Singanayakanahalli, Sivan Chetty Gardens, Sri Chowdeshwari, Srirampuram, St Johns Medical College, St Thomas Town, State Bank Of Mysore Colony, Subramanyapura, Swimming Pool Extn, Tarabanahalli, Tarahunise, Tavarekere Bangalore, Tavarekere, Thalaghattapura, Thammanayakanahalli, Thataguni, Thyagarajnagar, Tilaknagar Bangalore, Training Command IAF, Tyagrajnagar, Ullalu Upanagar, Vanakanahalli, Vartur, Vasanthanagar, Venkateshapura, Vidhana Soudha, Vidyanagara, Vidyaranyapura, Vijayanagar Bangalore, Vijayanagar East, Vimanapura, Virgonagar, Viswaneedam, Viveknagar Bangalore, Vyalikaval Extn, West of Chord Road II stage, Whitefield, Wilson Garden, Wipro Limited, Yadavanahalli, Yelachenahalli, Yelahanka Satellite Town, Yelahanka, Yeshwanthpur Bazar, Yeswanthpura.