10 Helpful Tips To Snack Smart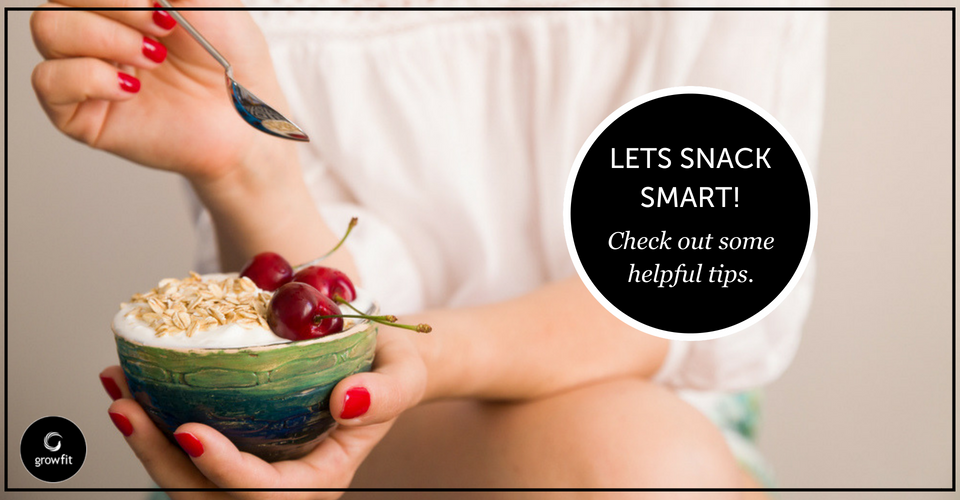 10 Helpful Tips To Snack Smart
Healthy eating doesn't depend only on your food choices. Weight gain can occur due to many factors including how you snack, when you snack, and how much you snack. Today, we have a few helpful tips for you to snack smart. These tips will help you choose snacks to benefit your body and pack in nutrients without packing on pounds.
1. Snack slowly – Savour your food without being distracted by the TV or your phone or Netflix. Chew slowly and make sure you actually taste your food.
2. Choose the right time – Snack between 12pm and 5pm. This helps avoid binge eating at odd times and can help prevent unhealthy food choices. See just how essential eating at the right time is in this blog post.
3. Avoid fried foods – This is almost a gospel but fried oil is an enemy to the body. Fruits and veggies with dips are as crunchy and as tasty.
4. Avoid eating at your desk – This can cause you to miss keeping track of how much you eat. You might end up mindlessly consuming a whole lot of cookies while typing away at that spreadsheet.
5. Choose healthier options – Try having cheese or fruit as an accompaniment to your coffee instead of donuts.
6. Eat more fiber and dairy – For better gut health, eat more fiber and dairy foods. This is especially beneficial if you are sitting at a desk all day.
7. Have yogurt, not pancakes – Instead of the stack of pancakes that beckon invitingly, kickstart your mornings with yogurt and a whole grain cereal. The fiber and slow-to-digest yogurt will keep you full till lunch.
8. Use a salad plate, not a dinner plate – Studies show that people eat more when they have more on their plate. Using a smaller plate might help you control your portions.
9. Don't starve, snack – Skipping meals just leads to overeating when you get your hands on food. Have a small healthy snack with at least 5g of fiber and protein, like a handful of almonds or a piece of fruit. This will keep your urge eat more in check.
10. Choose your 'midnight snack' wisely – If dinner was light and you need a pre-sleep snack, try one which is has a combination of carbs and protein, like a sliced apple with peanut butter or a small bowl of oatmeal. Research has shown that this combination increases tryptophan levels in the brain, causing you to sleep more soundly.
When you start snacking mindfully and prevent erratic eating, you will start to see a positive difference in your health soon enough. Higher energy levels, loss of weight, better skin as well as improved mental wellness are few of the many benefits.
What can you snack on?
Try these: Guacamole/hummus with vegetable sticks, cottage cheese with low carb crackers, trail mixes (nuts and seeds), fruit salads, rolled oat cookies, a slab of dark chocolate, sliced apples with almond butter.
Stuck for options? Try Grow Fit's range of healthy, low carb snacks. Not only are they carefully made keeping calories and macronutrients in mind, but they're also delicious and addictive. Our Keto Peanut Butter Cookies, Almond Keto Dark Chocolate Bar, Flax Almond Cracker and High Fibre Cookies are all winners at keeping your health the best!